Amenities
---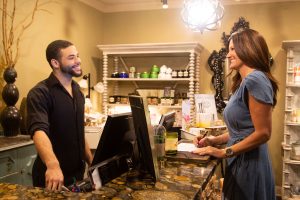 Check In
For spa services, please check in 10 minutes prior to your appointment. Present your gift certificates, coupons, or special offers at the time of check-in.
Cancellation Policy
Your appointments are reserved exclusively for you! As a courtesy to our guests please cancel or re-schedule as requested. If you must cancel or change your appointment for individual spa services, we ask that you do so at least 12 hours in advance, to avoid being charged. Cancellations of less than 12 hours will be charged 100% fee. Gift certificates will be voided and no shows will be charged 100% of the service fee.
Donations Cards
Donations Cards only last 3 months and can only be redeemed Monday – Thursday. The appointment must be booked with the massage therapist whose name is on the donation.
Payment Method
We accept Visa, MasterCard, Bank Debit Cards, Lemongrass Gift Cards*, and Cash.
* Please note that all gift cards have a six-month expiration date.
*All Gift Card and Voucher purchases are non-refundable.
Cell Phones and Pagers
Please respect the relaxing atmosphere of our spa by ensuring that your device has been placed on silent or turned off.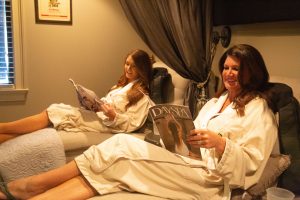 Safety
Please inform your service provider if you are pregnant, have high blood pressure, a heart condition, or any other medical conditions/prescription medication that may be contra-indicated for massage, skincare, or heat therapies.
Age Requirement
We kindly ask that guests be at least 16 years of age to enjoy our services on our spa menu. A separate children's menu is available upon request for Princess Parties, Rockstar Parties, and Daisy Girl Parties.
Attire
Robes and slippers are provided for your comfort and enjoyment while in the spa. Our plush robes and Okab slippers are for purchase for our patrons as well.
*Please remember this spa is a smoke-free environment.
---